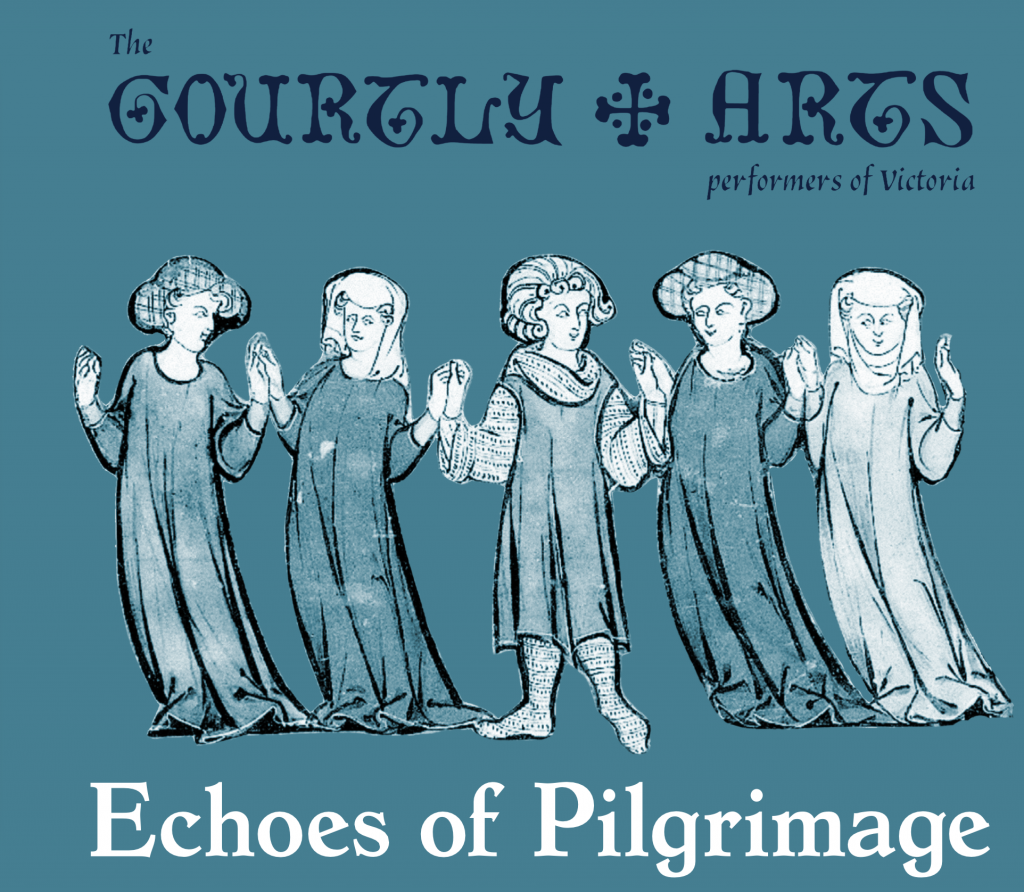 Join our courtiers as they follow in the steps of pilgrims, first to Montserrat in Spain, then on the trail from Walsingham to Canterbury, and on through France, Switzerland and Italy to Rome.
Let our Narrator David Ranson guide you on a journey, as the Courtly Arts dancers entertain you with Medieval, Renaissance and Baroque dances and medieval song from destinations along the way, accompanied by the Early Music Consort of Melbourne on historical instruments.
Sunday 26th November 2023 @ 2.00pm
The Victory Room, Warrandyte Community Centre 168 – 178 Yarra Street, Warrandyte, VIC 3113
BOOK WARRANDYTE – Bookings essential as seats are limited at Warrandyte.
Sunday 3rd December 2023 @ 2.00pm
Trinity Uniting Church, 15 Black Street, Brighton, VIC 3186