Reminder – 'Steps Back in Time' concerts Sundays 29 May & 5 June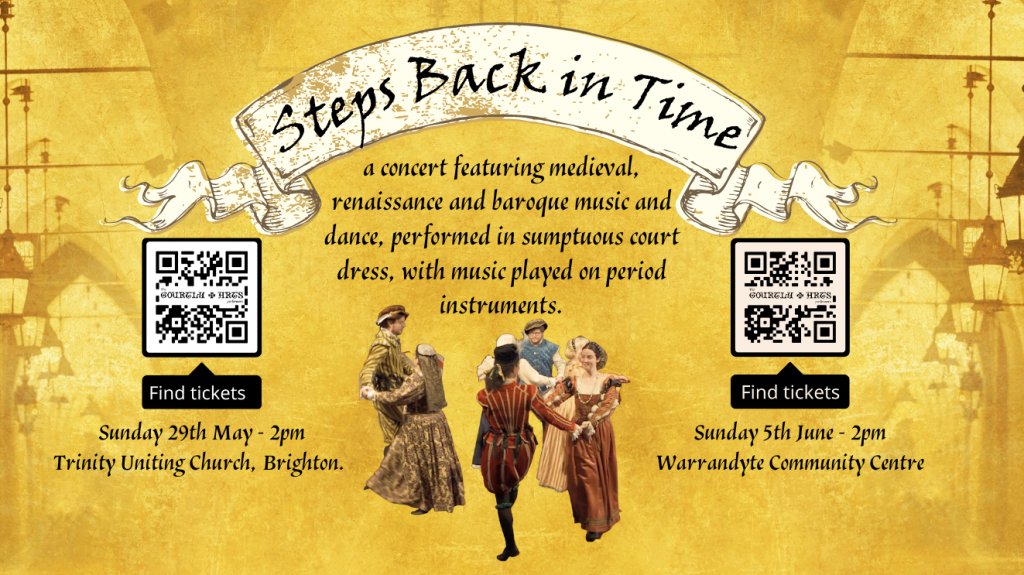 We step back in time to bring you a showcase of music and dance from the Medieval, Renaissance and Baroque eras, performed in vibrant court dress, with live music on period instruments. After enjoying an hour of music and dance, you can inspect the instruments and costumes, and chat with our performers.
Sunday 29th May, 2pm  Trinity Uniting Church, 15 Black Street, Brighton 3186
Sunday 5th June, 2pm Warrandyte Community Centre Victory Room, 168 Yarra Street, Warrandyte 3113
Tickets: $25 full  $20 senior/student

Book via the links below or purchase tickets at the door.
Book here for Warrandyte
(Booking recommended, as seats are limited at Warrandyte.)