Concerts and a Renaissance Dance Course!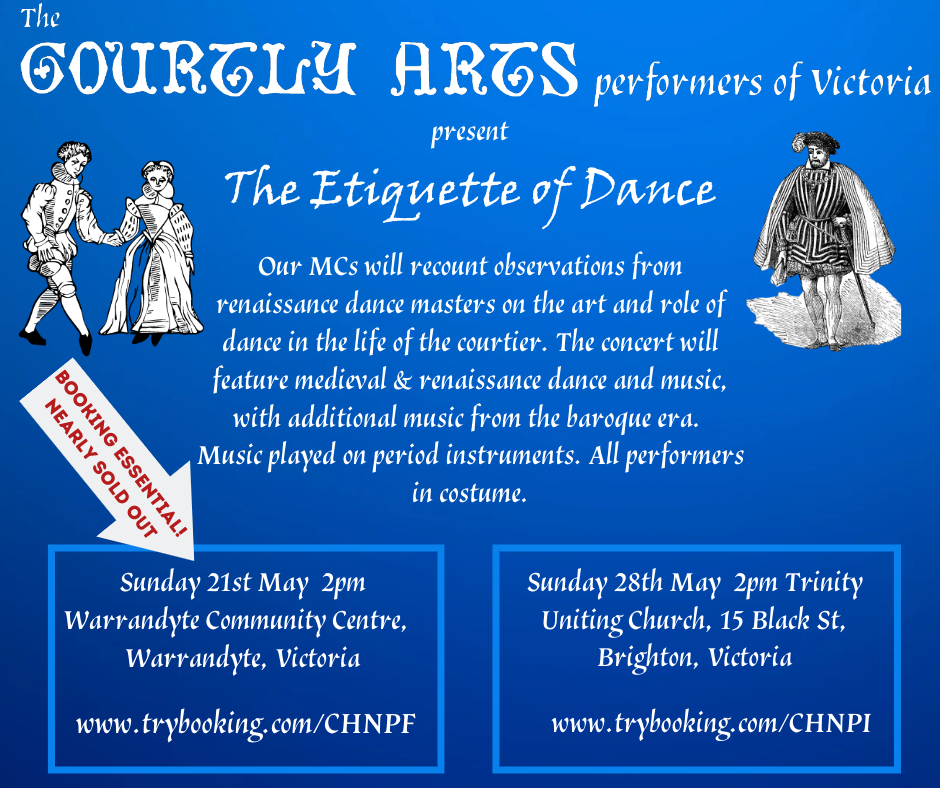 We have events coming up very soon!
Our first concert of the year is next weekend – Sunday 21st May – in
Warrandyte, to be repeated the following weekend at Trinity Uniting
Church Brighton. You'll hear some interesting advice from the dance
masters of the Renaissance, channelled by our Masters of Ceremony, as
well as enjoying music and dance from that period (+ baroque music). Our
Consort will also be sporting their brand new (16th Century) livery, and we will be unveiling our new coat of arms!
As I write, we only have 6 seats left at Warrandyte, so please book asap if you
haven't already. Booking is essential for this venue.
If you wish to attend at Trinity Uniting Church Brighton, please buy your ticket in advance if possible. Tickets should also be available at the door.
An Introduction to Renaissance Dance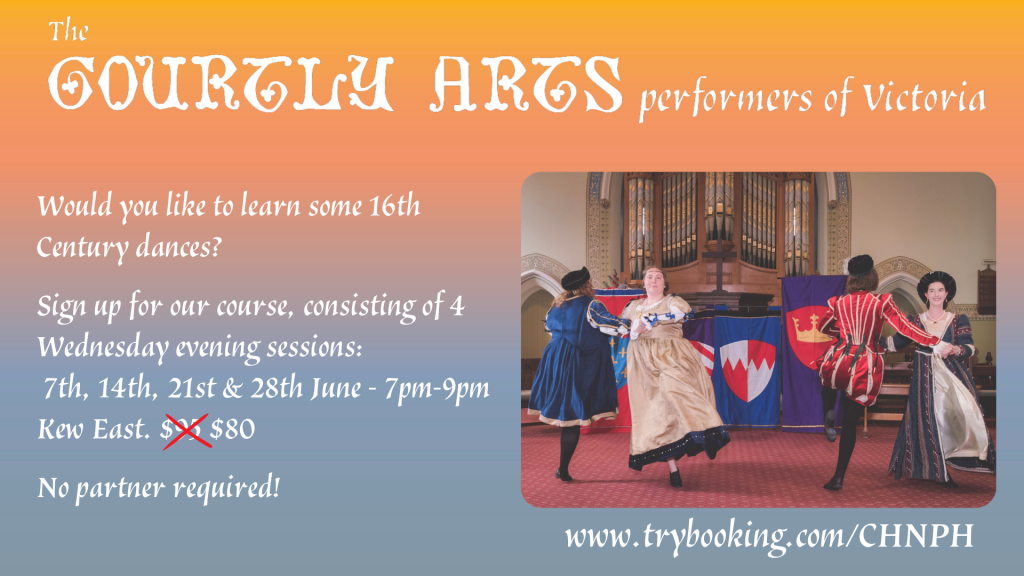 We are running an Introduction to Renaissance Dance evening course
in June – 7th, 14th, 21st & 28th June, 7-9pm, in East Kew. No experience
or partner required! Whether you simply want to try a different style of
dance, or are interested in applying to join us as a renaissance
dancer, this course is for you! We're a friendly group and will give you lots of help and support :)
We want to make this course as accessible as we can, while still covering our costs. In view of this we have reduced the price to $80.
We're hoping to see you soon at one / all of our events!