Upcoming: Concerts and a Course!
The Etiquette of Dance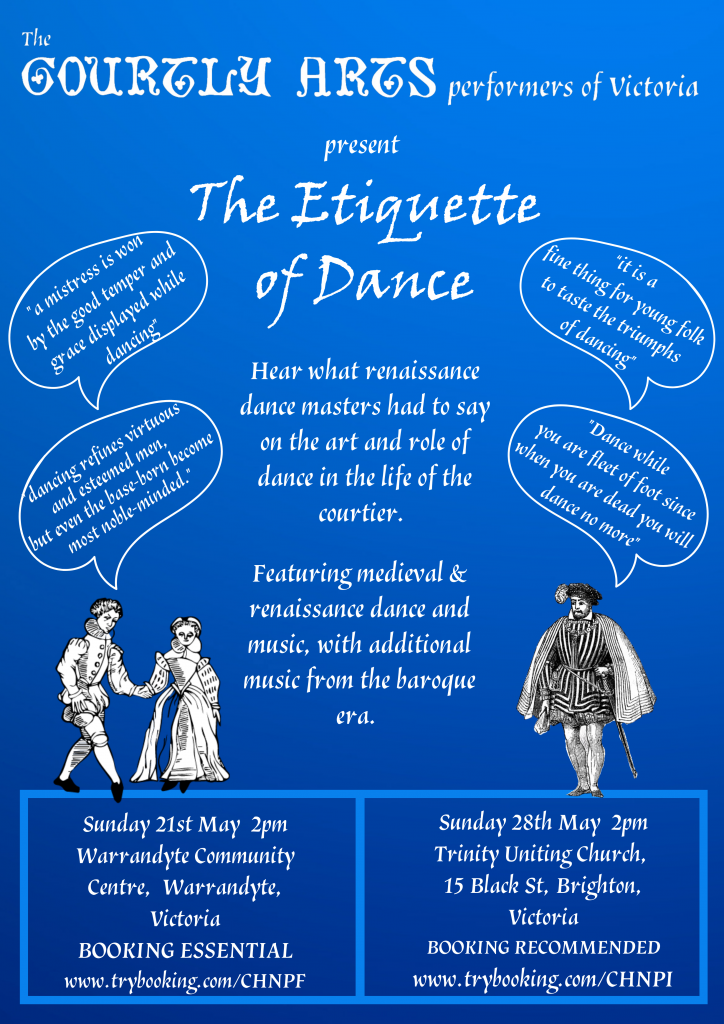 In this concert we will perform medieval and renaissance dance, accompanied on period instruments by the Early Music Consort of Melbourne. They will also entertain you with addition musical items from the Baroque era.
Our Masters of Ceremony will share observations regarding the role and etiquette of dance in the life of the Renaissance courtier, as specified by dance masters of the Renaissance (Ebreo, Arena, Caroso, Negri and more). The dancers will aim to embody their advice!
There will be two performances of this concert:
The Etiquette of Dance (Warrandyte) – Bookings essential (small venue)
Sunday 21st May 2pm Warrandyte Community Centre
The Etiquette of Dance (Brighton)
Sunday 28th May 2pm Trinity Uniting Church, Brighton
Introducing Renaissance Dance – A 4 session evening course in Kew East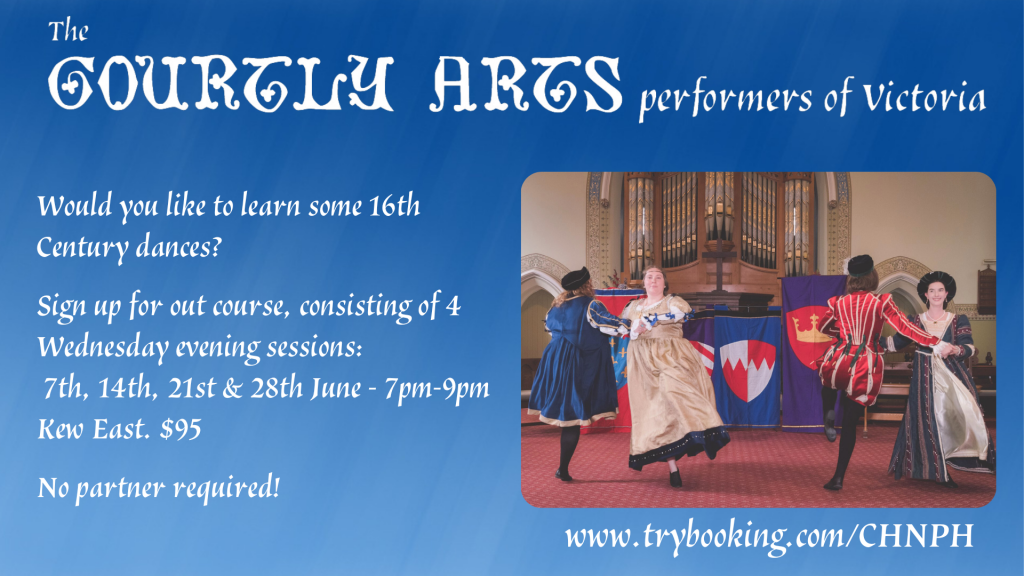 A 4 session evening course in June, during which we will teach basic steps and a series of dances from the Renaissance era. Bookings are essential as numbers will be limited to ensure a personalised experience.
Wednesdays 7th, 14th, 21st and 28th June 7pm.
St Paul's Church hall, Windella Avenue, Kew East
BOOK HERE FOR THE DANCE COURSE
If you have already purchased tickets for any of these events, 'Thank you!' and we look forward to seeing you soon!