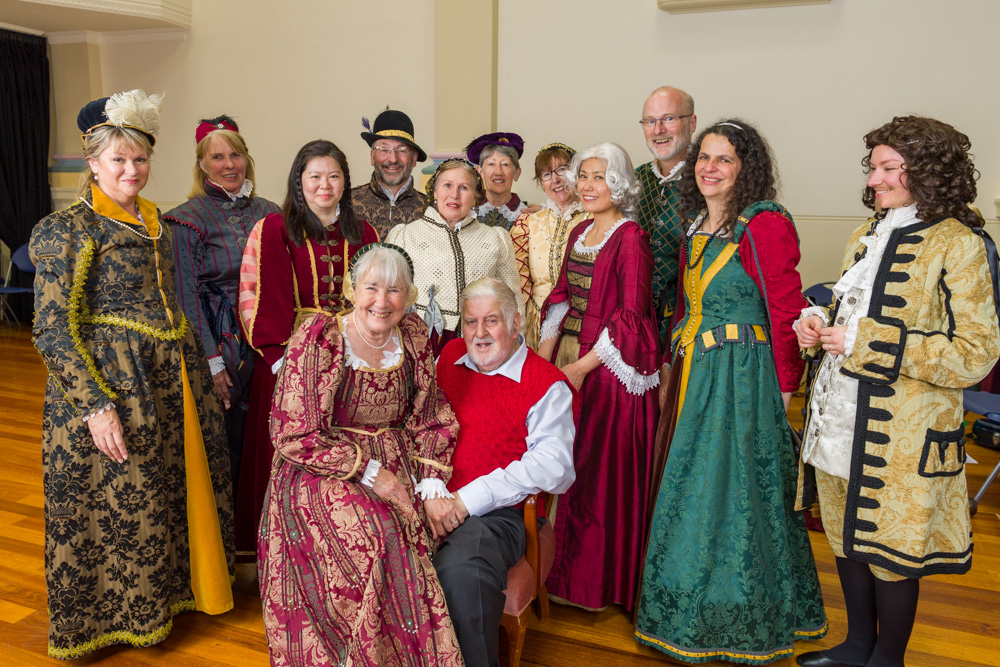 Mark enriched our lives and lifts our hearts with every step we dance
"Behind every great woman stands a supportive partner" – to rephrase a popular aphorism. The Courtly Arts Performers would certainly not exist without the creativity, leadership and tireless efforts of Helga Hill. But in turn those would not have been possible without the support, dedication and love of her husband, Mark.
It is with great sadness – and inspiration – that we now remember the nearly half century contribution of Mark to the formation and growth of the the Early Music Consort of Melbourne and the Rippon Lea Renaissance & Baroque Dancers. While the Hill family formed the foundation of these groups, through Mark's boundless energy (and some creative marketing too), the groups grew and evolved. With their retirement, the musicians and dancers have worked together to follow their great example and continue to share the joys of early music and dance.
Mark passed away, surrounded by his loving family, on the 20th of March 2022 aged 87. His kindness and unfailing good humour were a blessing; he leaves a gap in our lives but many happy memories too.