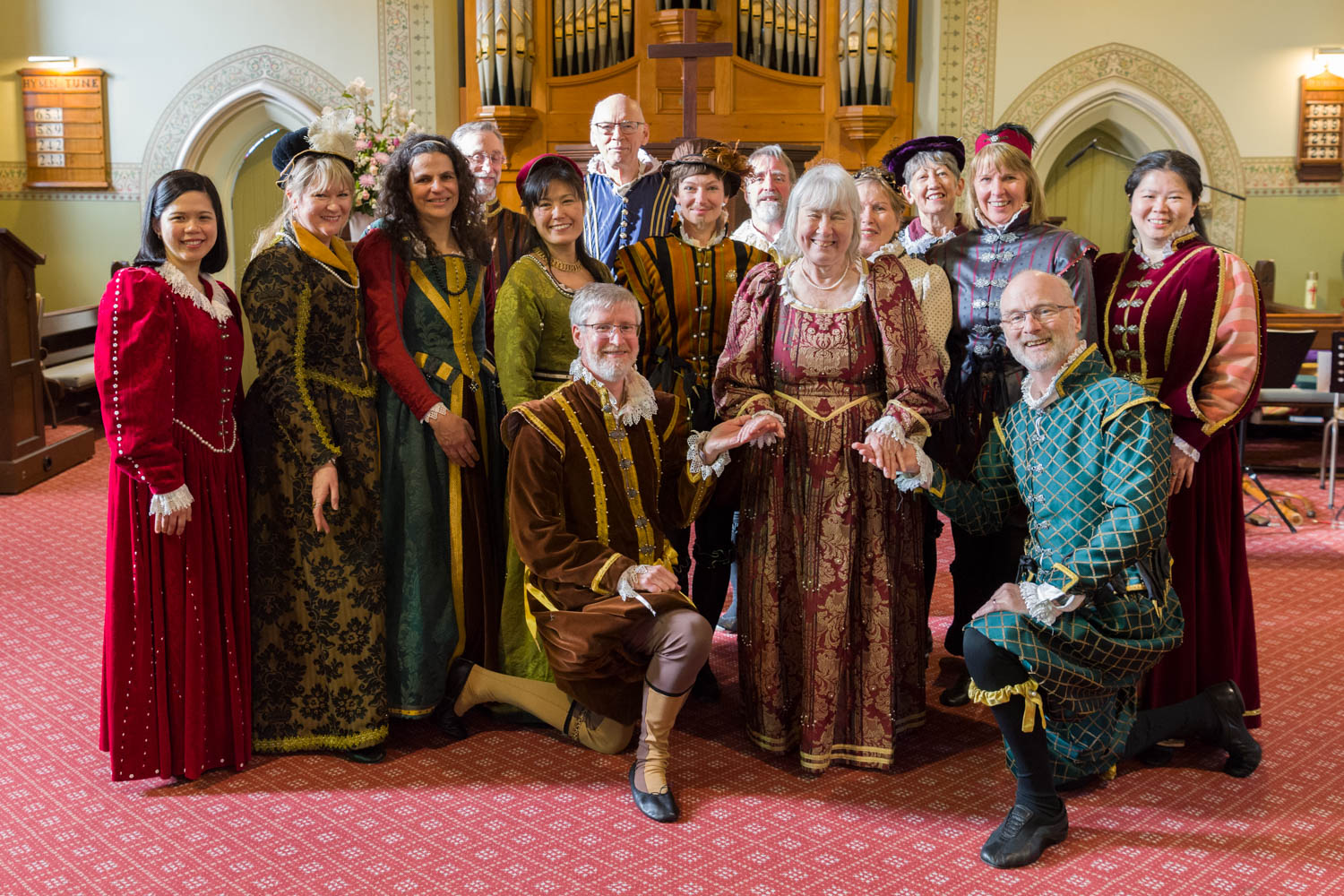 The Courtly Arts Performers!
The Courtly Arts Performers of Victoria incorporates the groups of the Early Arts Guild of Victoria; the Early Music Consort of Melbourne and the Ripponlea Renaissance and Baroque Dancers. You can see us above with our patron, the illustrious Helga Hill OAM! You can learn more of our history in the about us page on our website.
The group has a full programme planned and in rehearsal for 2018 and beyond, bringing you more of all the courtly arts across Melbourne and the state. We welcome inquiries about your interest in our group – share our link with others who may like to accompany us in bringing alive the delights of eras past.
We would be very grateful if you shared our site and its window into all our work with any friends and family to whom it may appeal. By subscribing to the site and group, we are able to share news of our coming events. And with the new web site now in place you can book events and buy music conveniently online.
We look forward to welcoming you to our future performances of the courtly arts.